SOAPTOPIA DOG GROOMING SUPPLY CO.
The Soaptopia brand was established through the use of a clean color palette, retro type, and fun illustrations. It was carried across a full range of projects beginning with the identity, the stationery, product packaging, and in-store signage.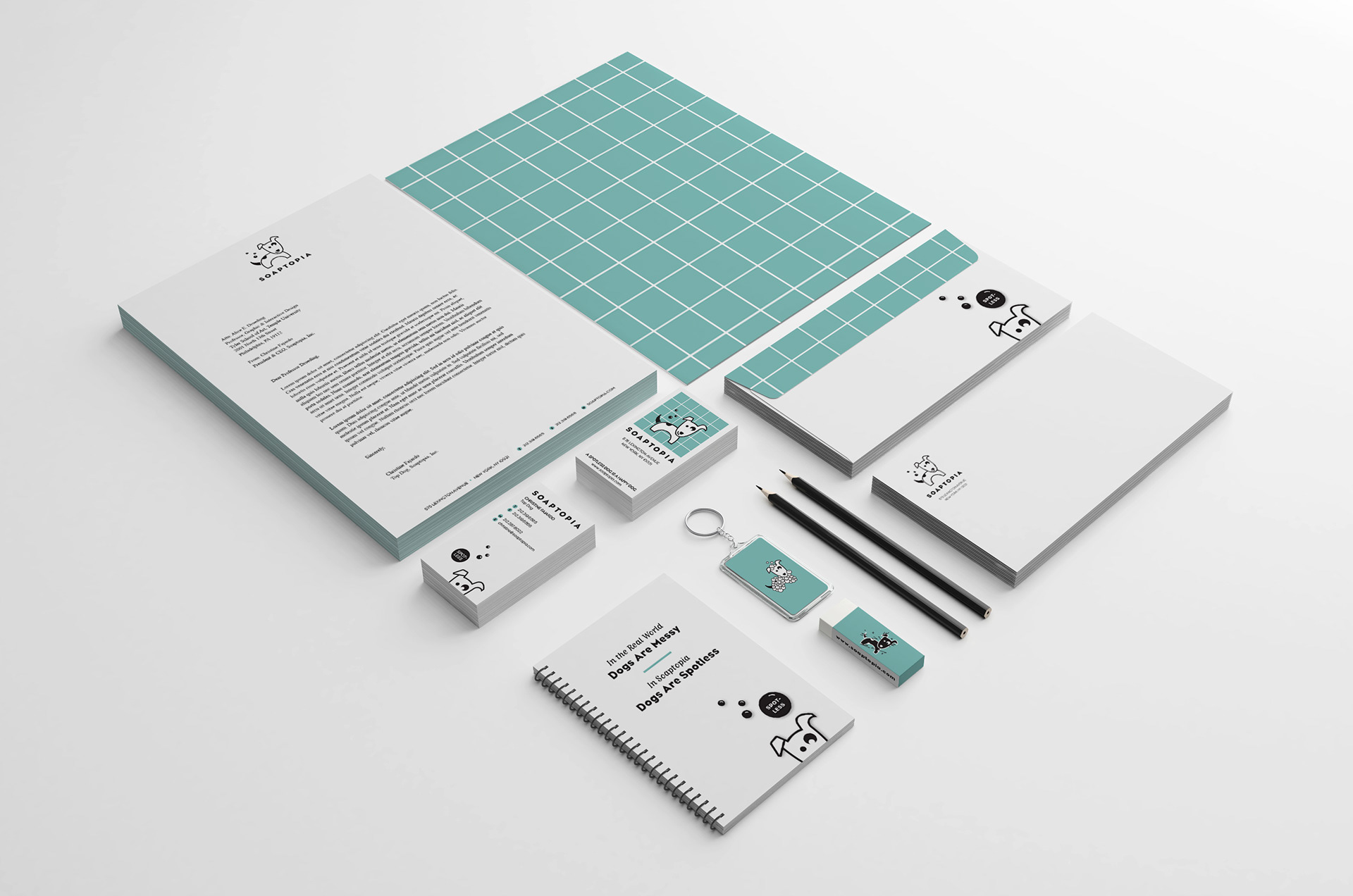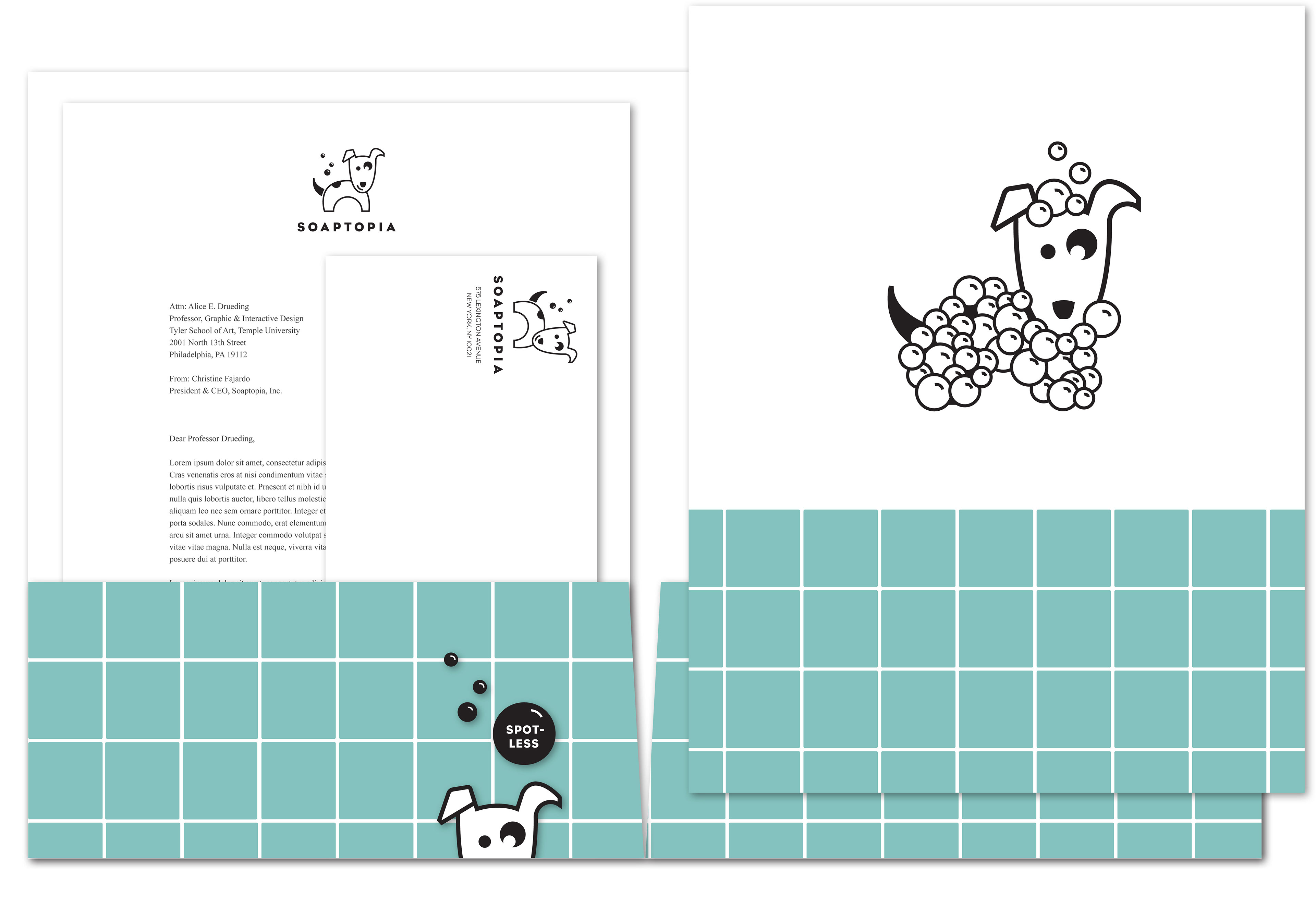 APPLEBROOK INN PET RESORT & RESCUE
Applebrook Inn Pet Resort provides top notch services to their clients (and their clients' people). Complete with a 6-acre dog park, full grooming salon, and luxurious quarters for dogs, cats, and anything else you consider a pet!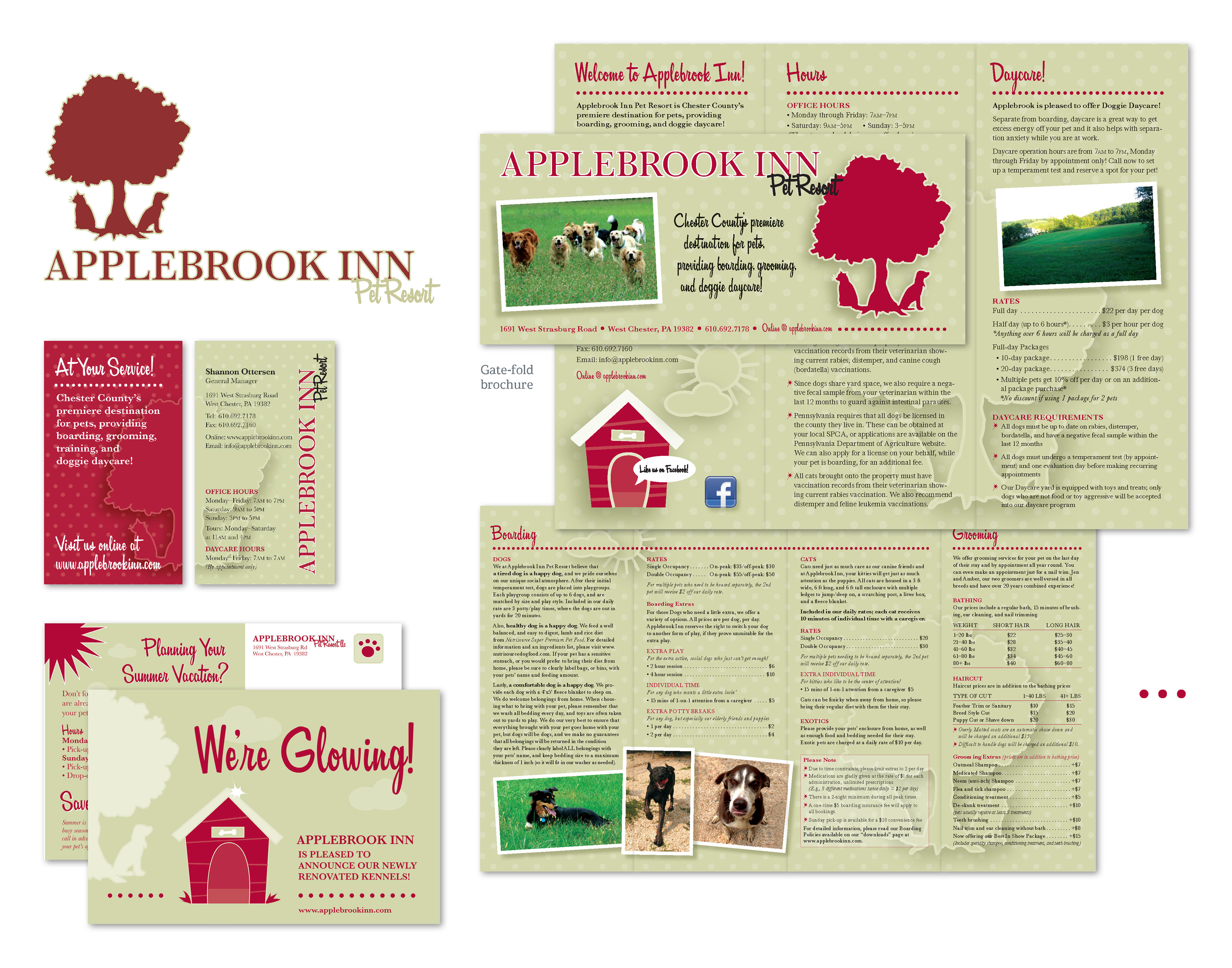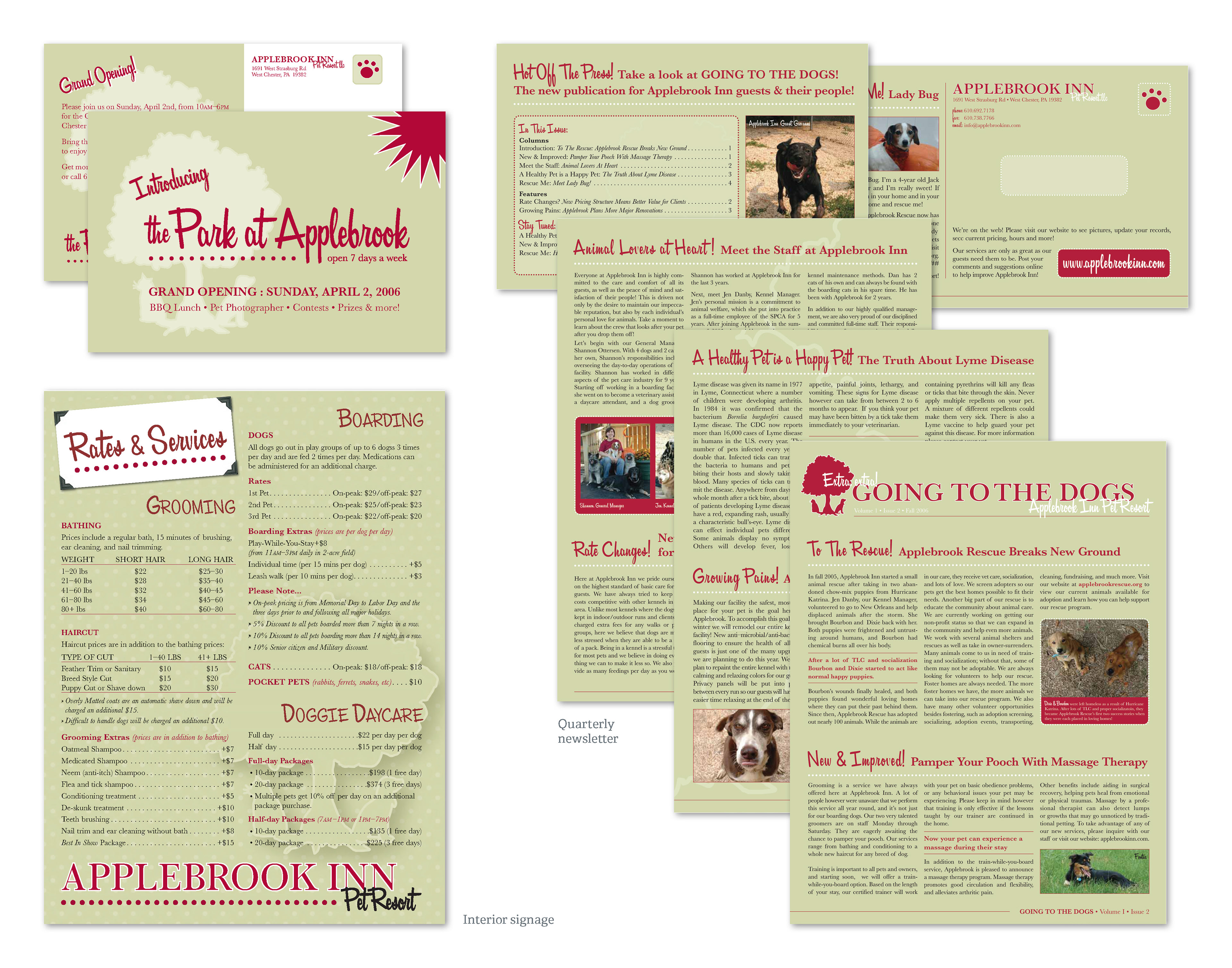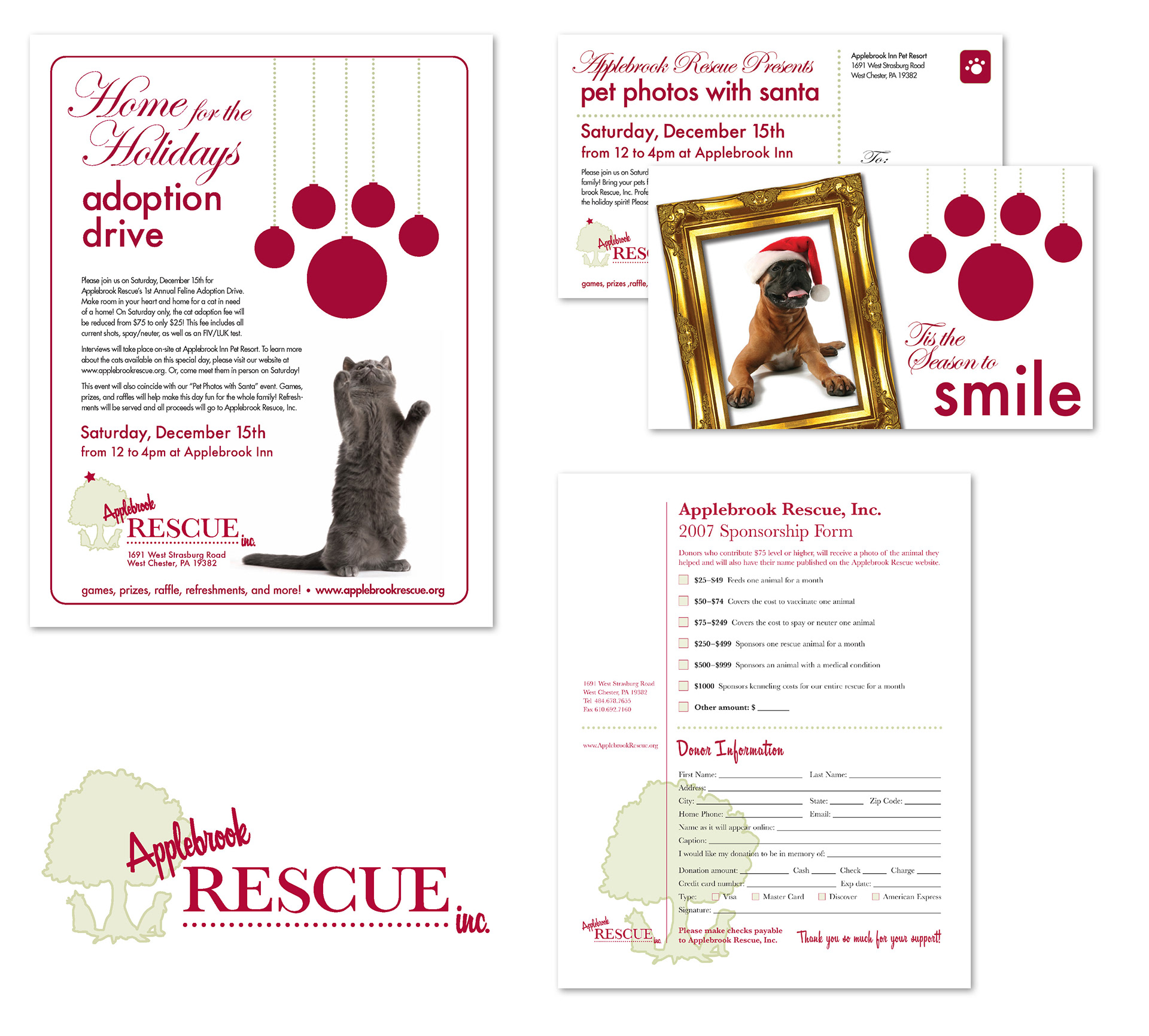 FUSION PILATES & PHYSICAL THERAPY 
Fusion Pilates is my oldest client. We started with a series of six business/appointment cards and went from there. In nearly ten years, the brand has expanded to include everything from brochures, sell sheets, gift certificates, signage, print ads, a website, and much more! Considerations such as the square dimension (balance), silver metallic ink (body mechanics), and 100% cotton stock (nature's influence on our physicality), each reinforce the studio's unique approach to physical wellness.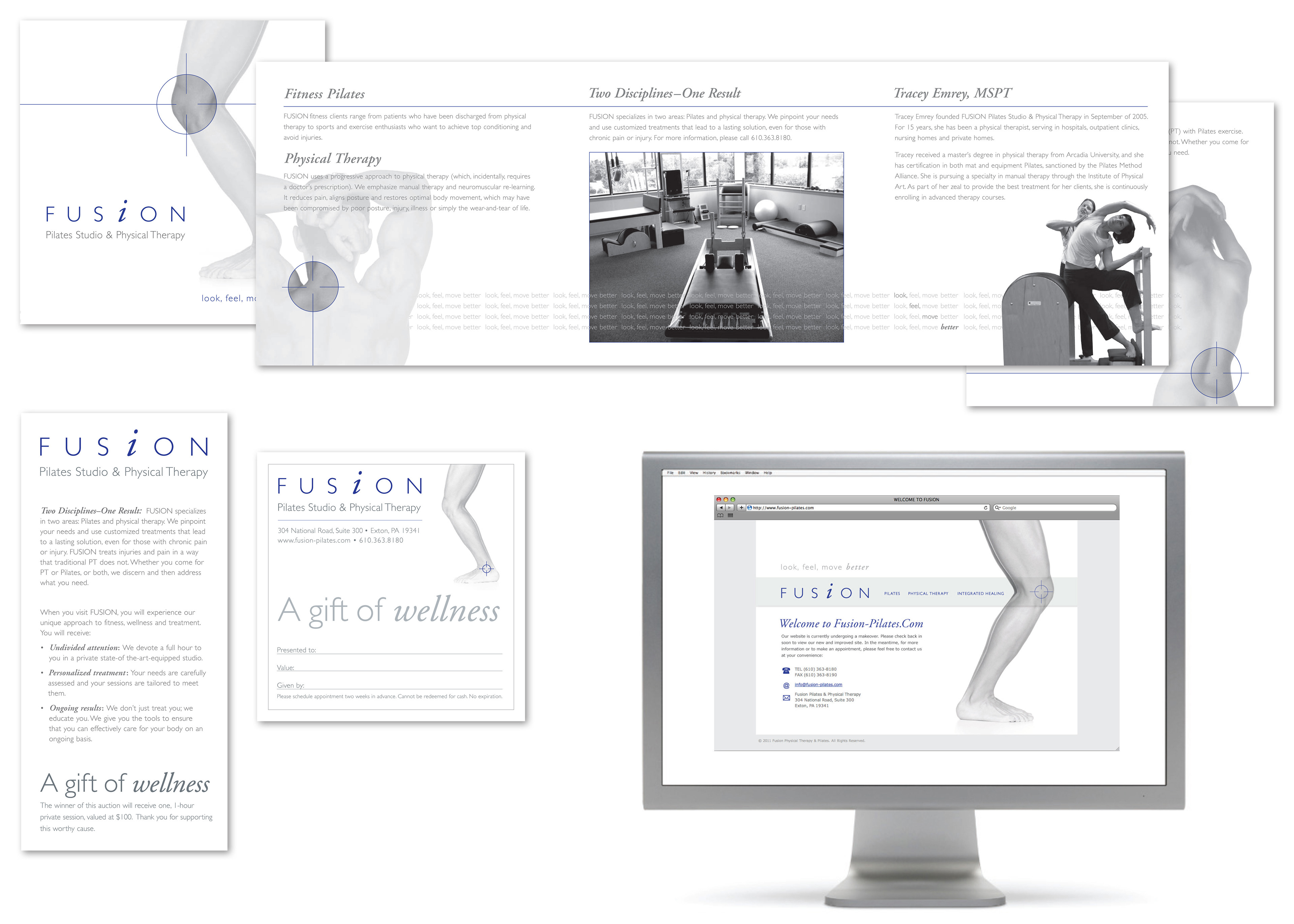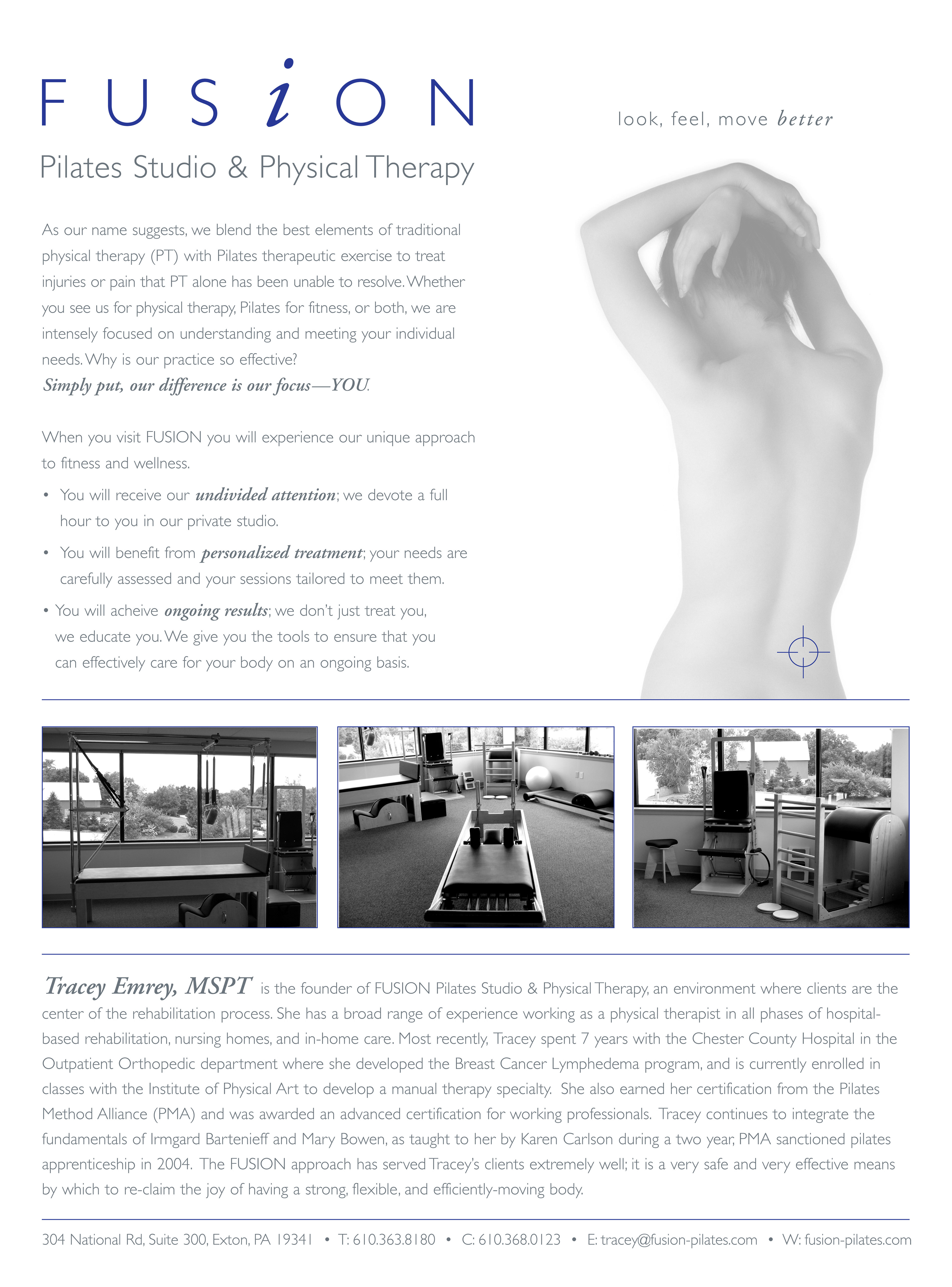 HALFMOON VALLEY BREWERS CO-Op
The Halfmoon Valley  brand was established through the use of bold color, modern type, and a glowing crescent moon. It was carried across a full range of projects beginning with the identity, the stationery, packaging featuring a whimsical cast of characters.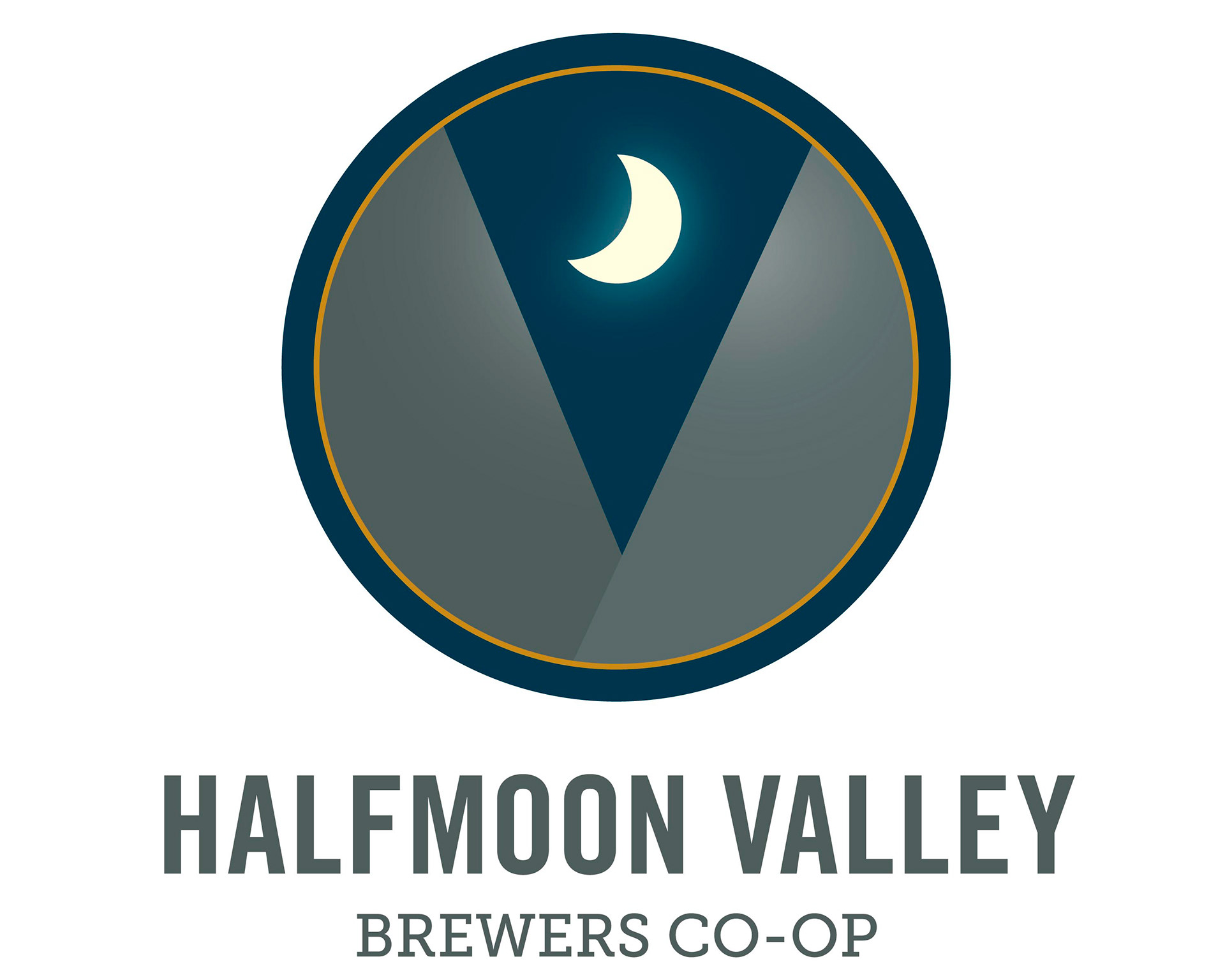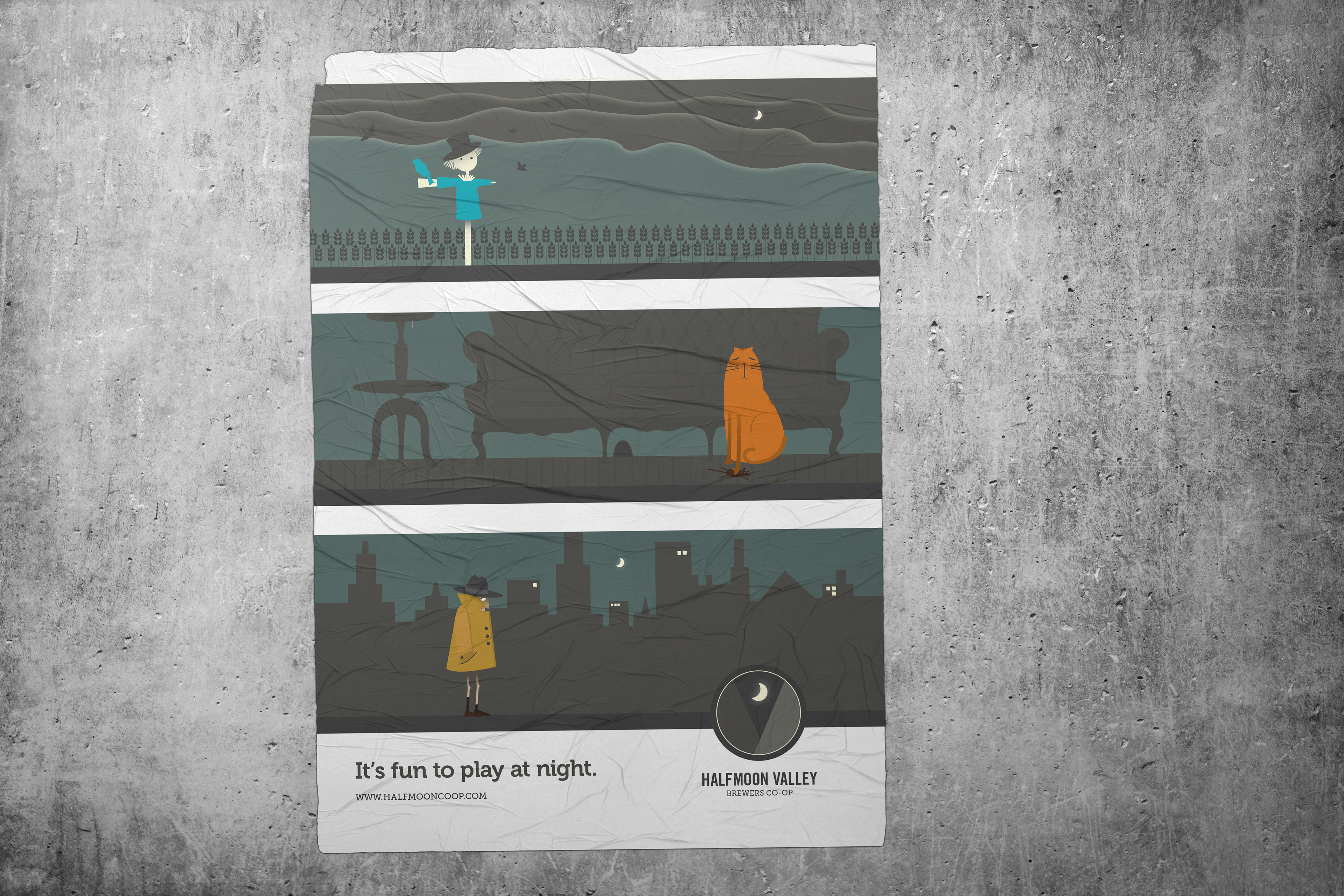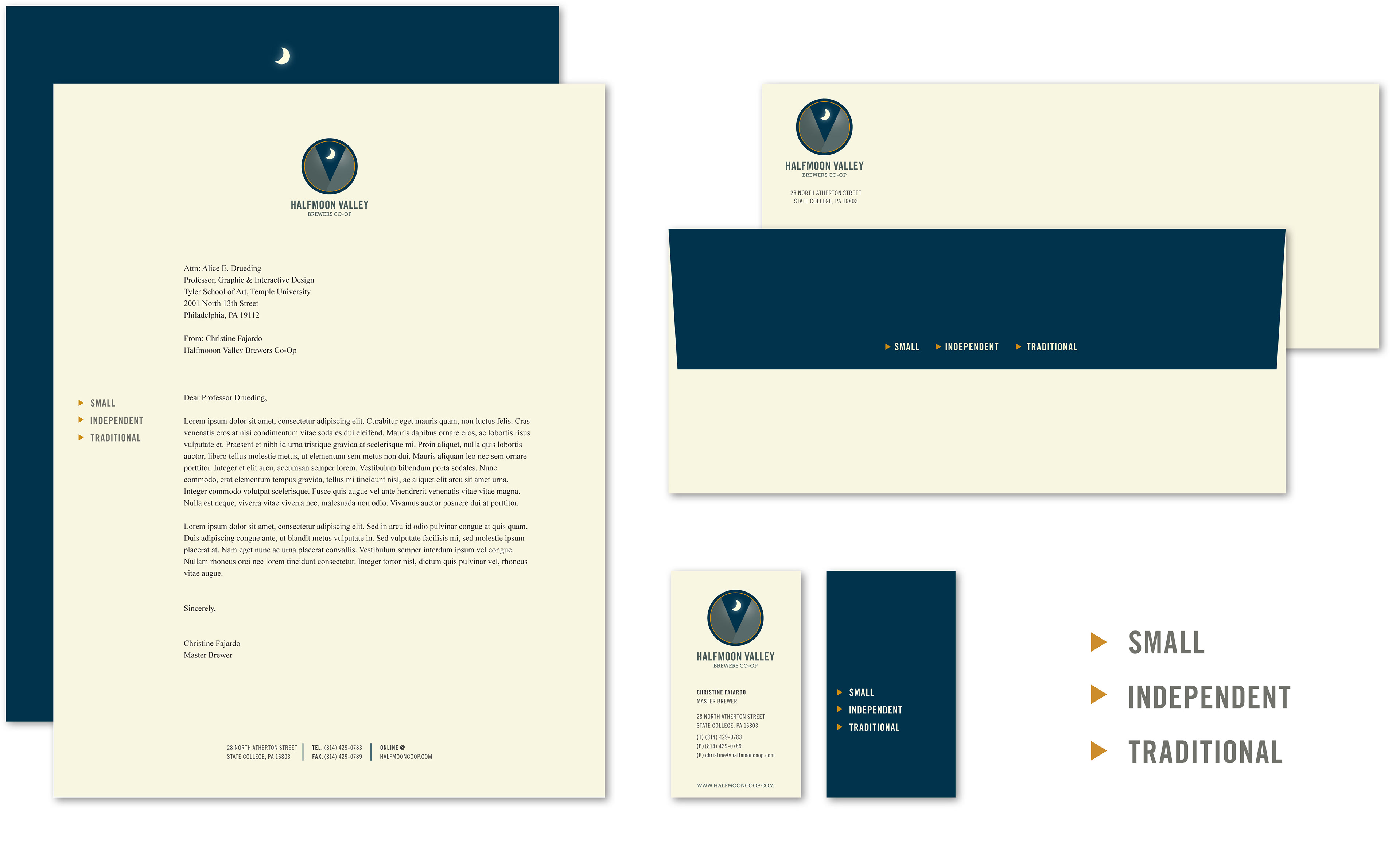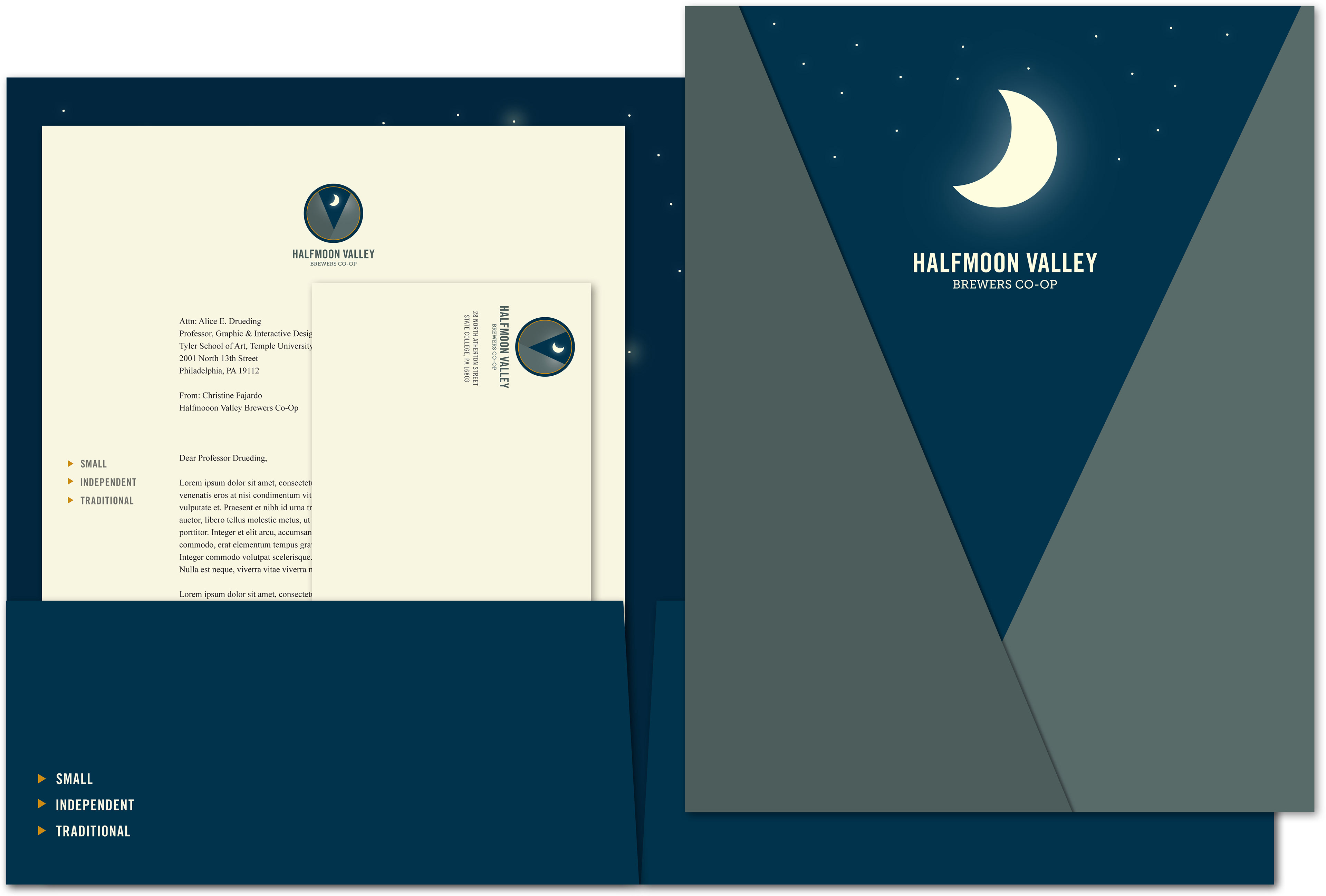 KATYE K BOUTIQUE
Proprietor Katye Stanzak came to us with her logo and a blank canvas. We filled it up with polka dots, stripes, flowers, and layer upon layer of color! In doing so, a voluminous visual language was established to create a distinctly youthful, yet upscale brand. (Designed with Lisa A. May at Bliss & White)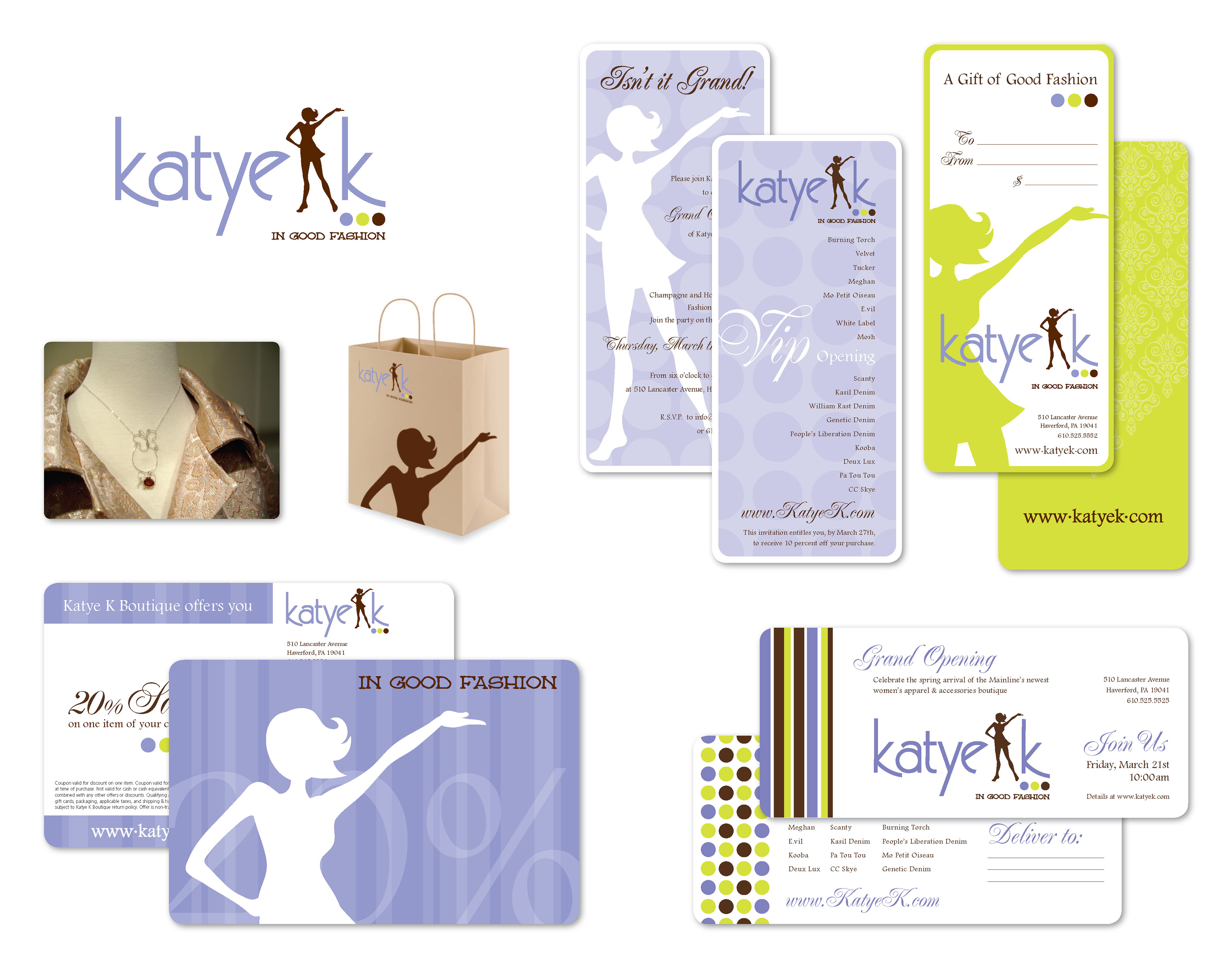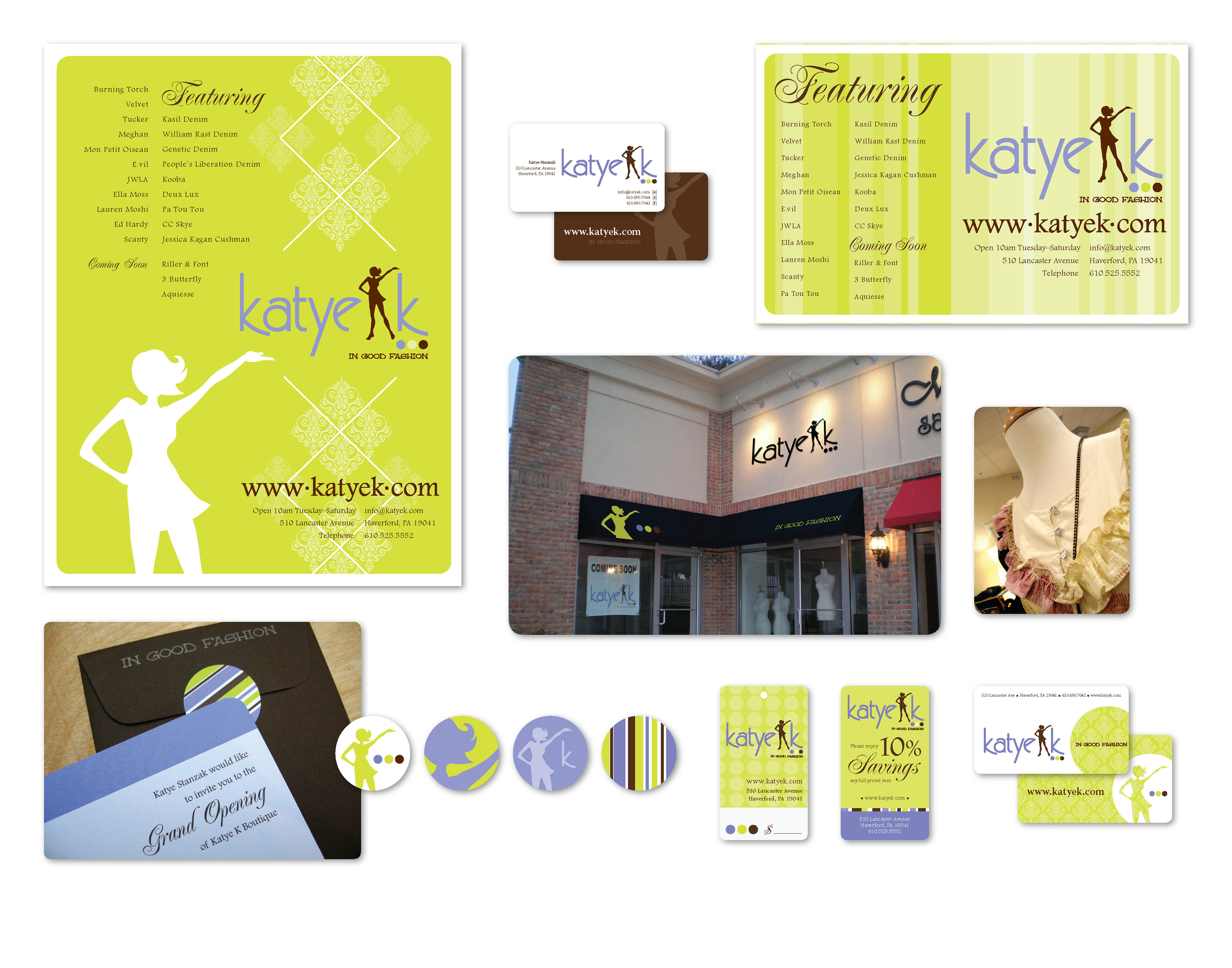 BERNARD KATZ GLASS
Bernard Katz worked successfuly as a glass artist and sculptor for nearly twenty years. A surge in sales of work prompted Bernard to contact us with the intention to expand from solo artist to successful business entity. We wanted to create an identity that felt specific enough to feel unique, yet versatile enough to expand with the artist's evolving style. Ultimately, we found our inspiration not in his work, but in his studio and his work process. A blaze orange mark is offset by cool, fragile typography; a representation of the life cyle of glass sculpting.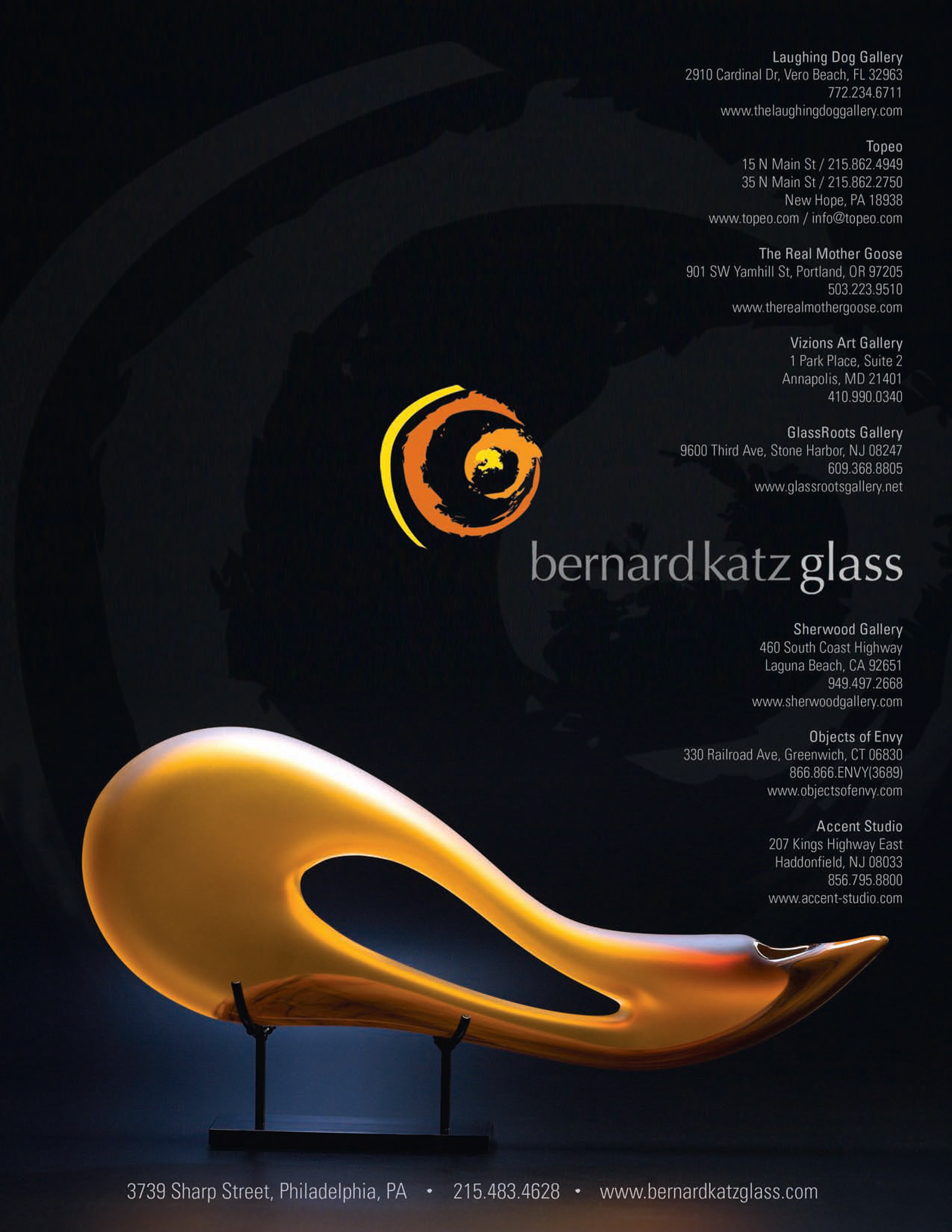 THE BROOKS GROUP
In an effort to distinguish this pharma/biotech consultancy, we decided to forego the traditional imagery and themes commonly seen in the business world. Instead, we opted for a more cerebral theme of comparing and contrasting nature and industry. The sophisticated metaphor was translated and carried through their brand image across a wide range of projects. Clean, modern type is offset by bold, beautiful images taken from both industrial and natural landscapes.